Submit your foot fetish site
Want to share your foot fetish website with the world? Adding it to our directory will help ensure foot fetishists across the web can benefit from your content.
Before submitting your site, ensure that you have created a backlink to us. It must be easily visible to visitors. If it is on a dedicated partner page, we must appear within the first three affiliate links/banners. Please do not submit your site until this has been done. Your site must have at least a DR value of 20.
Sites must feature feet at the main topic
Only site featuring female feet are accepted
Illegal sites are not allowed
All content must be real
Sites should not host excessive ads
Any advertising cannot be fraudulent or abusive
Sites with popups will not be accepted – 1 popunder is allowed
Your site must have a valid SSL certificate
If your website is no longer listed with us, it could be because:
You have removed the backlink to our site
The backlink to our site has been moved and is hard to find
Your domain redirects to another site
Your SSL certificate has expired
Female feet are no longer the main topic
Another rule has been broken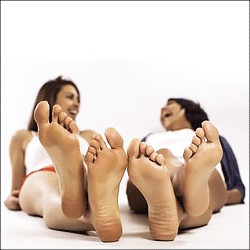 Download our backlink banners.



Our 4 banners are available in the sizes 250 x 200px, 468 x 60px and in 728 x 90px. 

				
					Link to: https://ducksfeetlinks.com/
				
			
Important!
Before sending us an email, ensure that you have established your Do Follow backlink. Please provide us with both the link to your website and the link to our backlink on your site.
Example:
https://

yourwebsite.com

https://yourwebsite/backlinks.com

. 
After submitting your website, our moderator staff will check your site. If everything is ok, your link will be published within 7 business days. You will receive a notification by email.